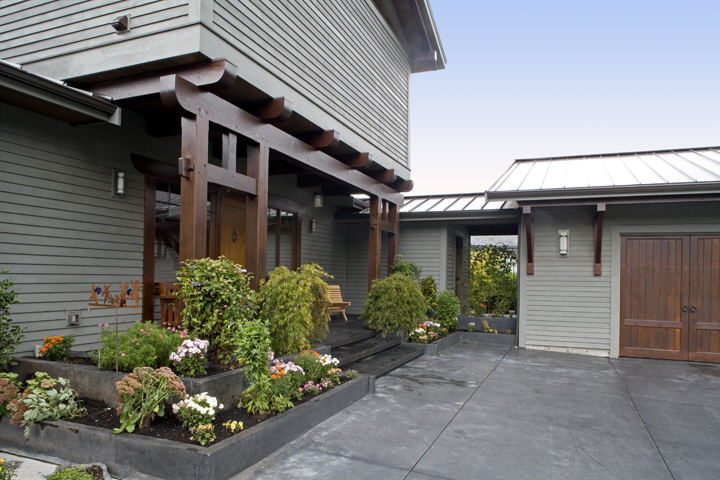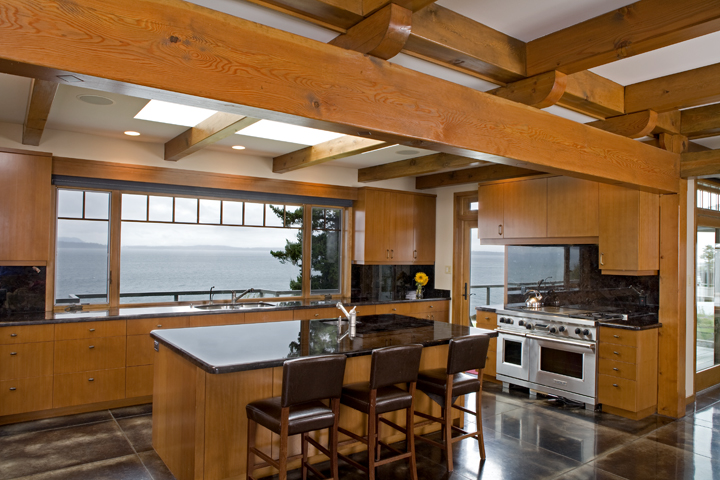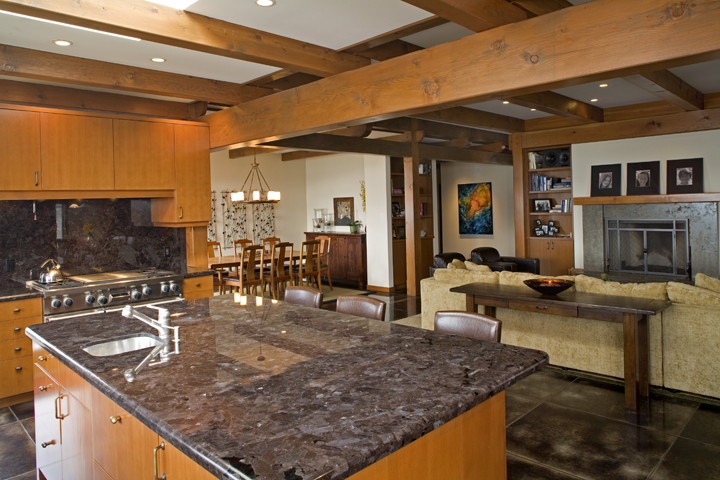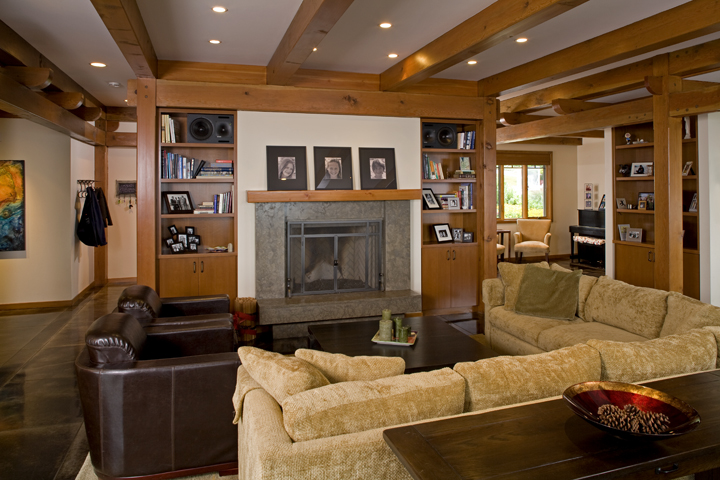 Family Home in Bellingham, Washington
This 5,000 square foot home was designed for family living. It was built in an existing neighborhood with tremendous views but also a need for privacy.
The bedrooms cluster around a central multipurpose living space. The house presents a private face to the street yet opens up generously to the views of Bellingham Bay.
The central living space is large and open, but individual spaces are well-defined by stacked timber work that creates subtle variations in ceiling height.