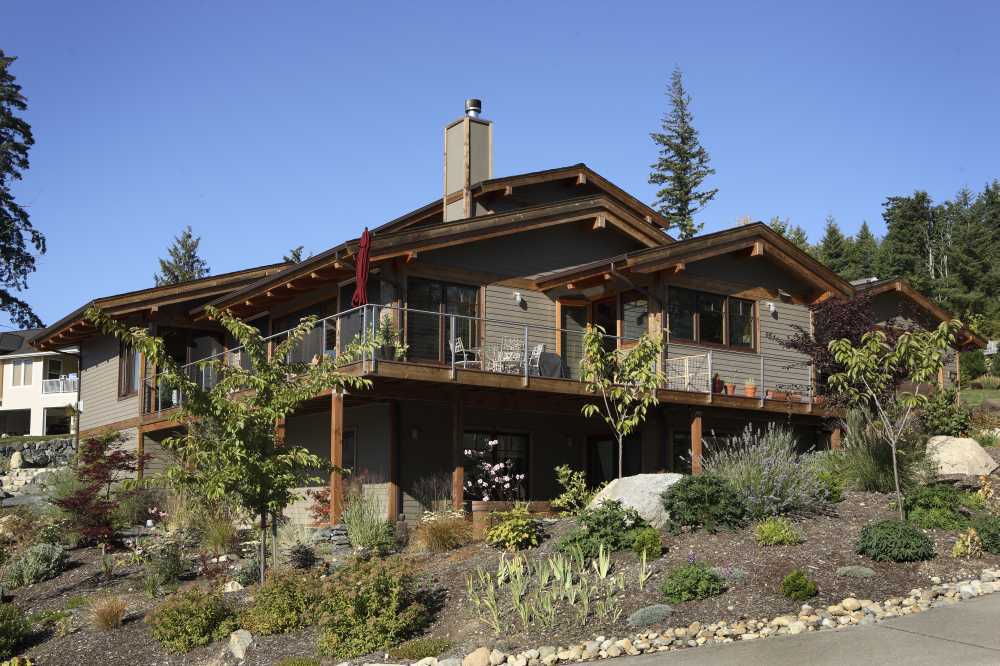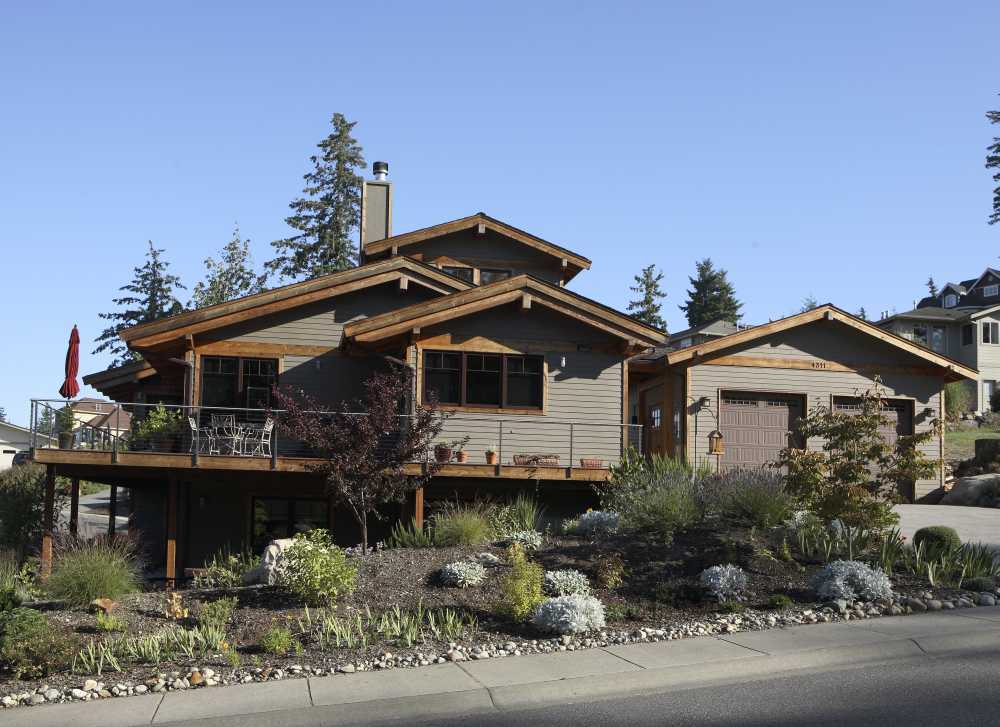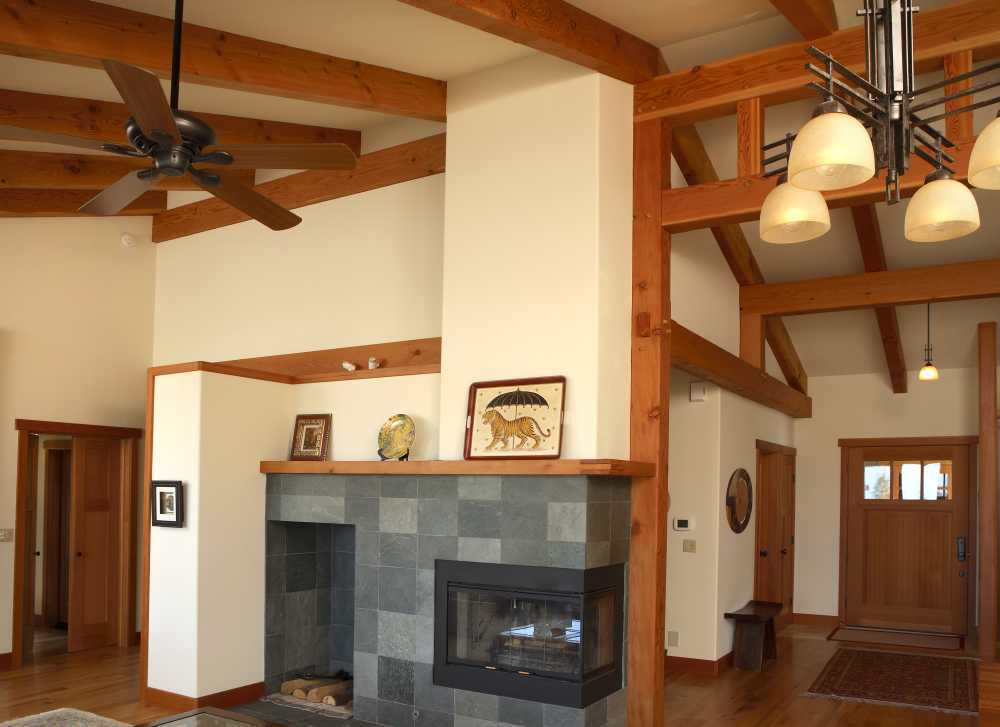 Contemporary Suburban Home in Bellingham, Washington
This home was built on a prominent corner lot in an existing subdivision.
The house has three levels that were carefully manipulated to reduce the overall profile and protect the neighbors' views.
The main floor contains the master suite and living levels. Guest rooms are on the basement level. The upper floor has a home office affectionately known as "the crow's nest".