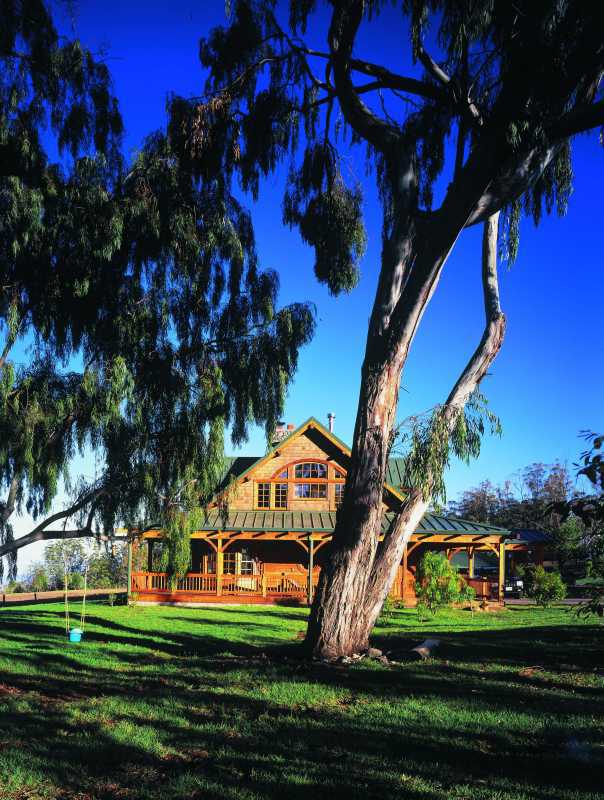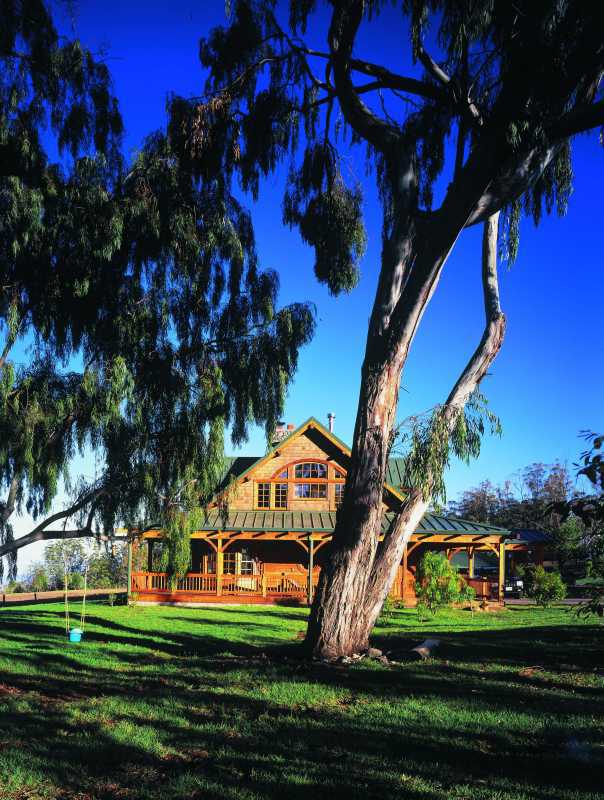 Classic Farmhouse on the Big Island of Hawaii
This classic farmhouse on the Parker Ranch in Hawaii features a wraparound porch and gracious entry porte-cochere.
The house, horse barn, and guest house are all of timber frame construction.
The interior derives its character not only from the timber-framed structure, but also from the wood paneling used throughout.